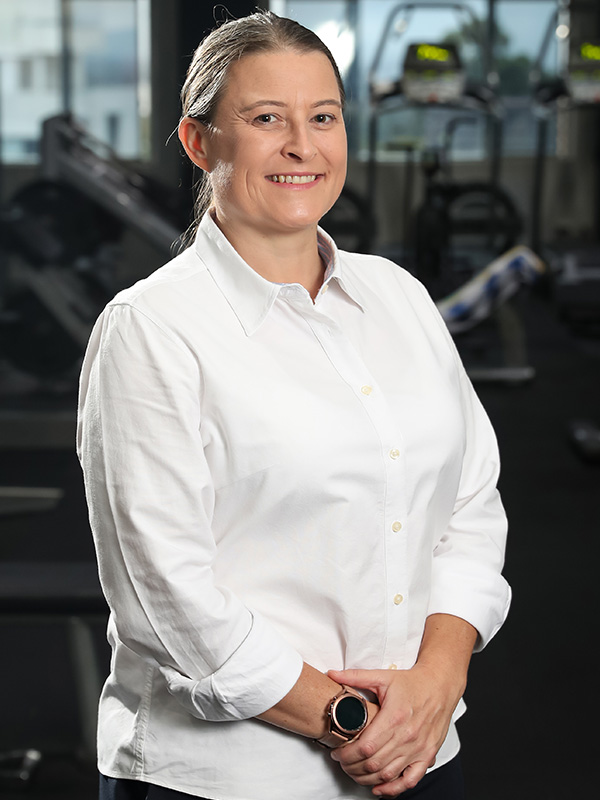 Dr Anna Kropelnicki
BSc(Hons), BMBCh(Oxon), FRCS Tr&Orth, PGDipSEM, Ph.D.(Cantab)
Sports Doctor
Bachelor of Neuroscience (First class), University of Aberdeen
Doctor of Philosophy in Neuropsychology, University of Cambridge
Bachelor of Medicine and Surgery, University of Oxford
Postgraduate Diploma in Sports and Exercise Medicine, University of Bath
FRCS(Tr&Orth), Joint Committee on Intercollegiate Examinations
Dr Anna Kropelnicki became interested in sports medicine through her time as an elite athlete and while training as an orthopaedic surgeon in the UK. She specialises in injuries related to contact sports and ultra-distance events, concussion, traumatic injuries, and management of chronic sporting injuries, such as tendinopathies.
Anna trained in medicine at Oxford University graduating in 2006. She previously had completed a BSc(Hons) in neuroscience, and a Ph.D. in neuropsychology at Cambridge University. She then read medicine at Oxford University, originally intending to specialise in brain injury. However, her passion for sports pushed her towards trauma and orthopaedics. In 2018, Anna completed her specialist surgical training on the prestigious NWThames London Deanery Training Programme. Before starting as a consultant trauma and orthopaedic surgeon Anna decided to embark on gaining some additional specialist experience taking up Fellowships in Sports Knee surgery in Scotland and in Sydney. Her passion for sport, however, shone through and she finally moved to train formally in Sports Medicine She is currently working towards gaining specialist status within Australia through the Overseas Trained Specialist programme.
Throughout her training Anna competed as an elite level goalkeeper in field hockey, her highest honours representing Scottish Universities. She also played in the National League for both indoor and outdoor hockey for many years representing some of the best clubs in the UK. After a serious injury ended her 25-year sporting career, Anna devoted her time to sports medicine completing a postgraduate diploma in sports and exercise medicine with Bath University in 2015. She spent much of her free time providing medical cover and improving medical provision for many sports, including extreme environment ultra-marathons, rugby, hurling, rugby league and several combat sports. She spent 3.5 years a club/team doctor for Saracen's Women's Rugby. Having then moved back to Scotland, Anna became (and continues as) Team Doctor for Scotland Rugby League.
Moving to Australia for a Fellowship in Sports Orthopaedics, Anna instantly began spending time working with various NWSRL clubs including North Sydney Bears, Glebe-Burwood and Cabramatta. Anna now works as assistant doctor with Cronulla Sharks in the NRL, and as Head of Medical for North Shore Bombers Australian Football Club. She also works in concussion research with Headsafe as a consultant clinical director, investigating better ways to diagnose and manage concussion.
Professional Affiliations
Fellow – Royal College of Surgeons (England)
Member – Australia College of Sports and Exercise Physicians
Member – Sports Medicine Australia
Member – British Association of Sports and Exercise Medicine
Member – British Orthopaedic Association
Key Publications
Sophia Salazar, Femi Oyewole, Ted Obi, Rebecca Baron, Dylan Mahony, Anna Kropelnicki, Adrian Cohen, David Putrino, Adam Fry. Steady-state visual evoked potentials are unchanged following physical and cognitive exertion paradigms. (in press, Journal of Concussion)
Kropelnicki A, Eaton R, Adamczyk A, Waterman J, Mohaghegh P. Establishing Local Diagnostic Reference Levels for Common Orthopaedic Procedures using the mini C-arm Fluoroscope. British J Radiology 2021 94(1117): 20190878
Kropelnicki A and Platt WJ. Failure of the femoral component of a total knee replacement: a case report. JBJS Case Connector 2020 10(4)
Kropelnicki A and Fritsch BA. PCL reconstruction in multi-ligament injured knees: State of the art. Asian Journal of Arthroscopy 2020 5(1): 20-26
Akhtar A, Mitchell C, Assis C, Iranpour F, Kropelnicki A and Strachan RK. Cement Pedestal Spacer Technique for Infected Two-stage Revision Knee Arthroplasty: Description and Comparison of Complications. (2019) Indian J. Orthop. 53(6):695-699
Kropelnicki A, Ali AM, Popat R and Sarraf KM. Paediatric supracondylar humerus fractures. (2019) BJHM 80(6): 312-316
BONE Collaborative. Weight-bearing in ankle fractures: An audit of UK practice. The Foot (2019) 39: 28-36
Kropelnicki, A. Impressions of Musculoskeletal Medicine Education in Current Doctors. (2018) WJMER 17(1): 36-41
Cope TA and Kropelnicki A. Eye injuries in the extreme environment ultra-marathon runner. (2015) BMJ Case Rep. doi 10.1136/bcr-2015-210432
Graham KS, Kropelnicki A, Goldman W and Hodges JR. (2003) Two further investigations of autobiographical memory in semantic dementia. Cortex 39: 729-750
Graham KS, Goldman W, Kropelnicki A, Greene J and Hodges JR. Patterns of remote memory in Alzheimer's disease: Implications for models of memory consolidation. (2002) J Cog Neurosci.
Key Presentations
Missed coracoid fracture presenting with compression of the lateral cord of the brachial plexus. Abbott, S. and Kropelnicki, A. Poster presented at the 8th Annual Alcock Society Academic Conference, London. 14 April, 2017. (Winner – First prize, Anatomy Section)
Cement pedestal spacer technique versus conventional technique in infected two-stage revision TKA. Aktar, A., Mitchell, C., Assis, C., Kropelnicki, A., Iranpour, F. and Strachan, R.K. Poster presented at British Orthopaedic Congress, Liverpool. 19-22 September, 2017
Cement pedestal technique in first stage revision of infected knee arthroplasty. Poster presentation at Congresso Nacional de Orthopedia e Traumatologia, Porto, Portugal, 2016
Attitudes to medical screening in ultra-marathon runners. Poster presentation at the BASEM/FSEM Annual Congress 'Hear the Dragon Roar', Cardiff, 2015
Total wrist fusion using a volar locking plate. Podium presentation (presented by Miss. R. Chawla) at Federation of European Societies for Surgery of the Hand, Paris, France 2014
The failed metal-on-metal hip after five years. Modes of failure: should the MHRA guidelines be extended? Podium presentation at British Hip Society Annual Scientific Meeting, Manchester 2012
Acquisition of vocabulary in patients with bilateral medial temporal lobe damage: gist not specifics? Poster presented at Ninth Annual Meeting of the Cognitive Neuroscience Society, San Francisco, USA, 2002
Semantic dementia and autobiographical recall: A linguistic perspective. Poster presented at the Eighth Annual Meeting of the Cognitive Neuroscience Society, New York, USA, 2001