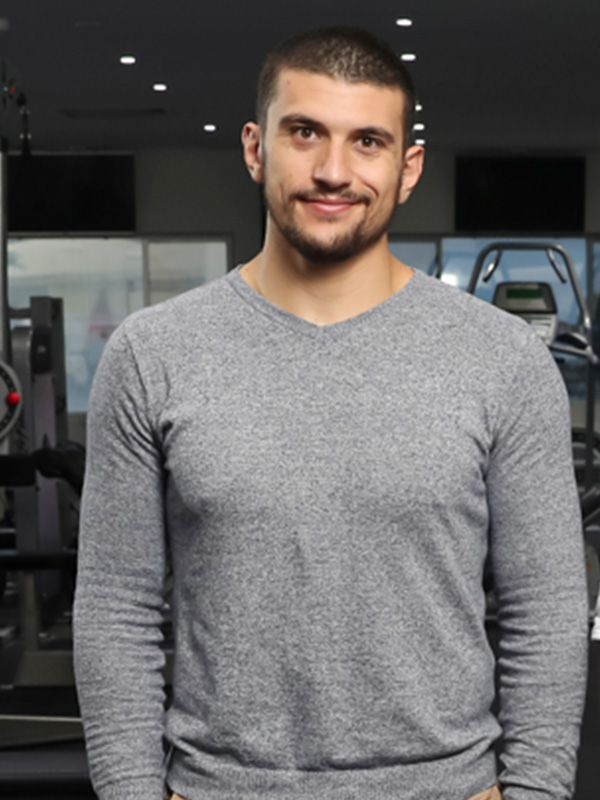 Peter Petrou
B Health Science, M OT
Occupational Therapist
After finishing his studies with a Bachelor of Health Science and a Masters in Occupational Therapy, Pete has continued to refine and specialise his skills in upper limb injury management and sports-related rehabilitation.
Pete developed an interest in sports, and has adapted an holistic approach to rehabilitation, ensuring all aspects of an individual are considered to optimise functional performance and engagement in tasks which people enjoy.
In addition to his studies, Pete has played soccer at a state level, and has competed in a variety of local and state titles in Mixed Martial Arts. Because of his personal interests, formal studies, and professional training, Pete has a unique skill set, to assist people and athletes on their recovery, and performance journeys.
The general focus of therapy is to empower people, and ensure they are provided with the right amount of information, to help with their rehabilitation at home, and in the clinic.
Interests: Pete enjoys watching the English Premier League and supports Chelsea FC. In addition to this, he is an avid Martial Artist, and truly loves Brazilian JiuJitsu, which he presently trains and teaches.